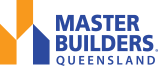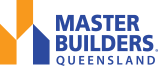 K Red Design and Draft is owned and run by Keith Redshaw. With over 20 years experience in the building industry, BSA Licenced in Building design – medium rise since 2004 and now owner of K Red Design & Draft. I started working for a local building company for 10 years, then worked for 2 local engineers for 4 years, then in 2004 started my own business of K Red Design & Draft. I am also a member of the Building Designers Association of Queensland.
K Red Design & Draft now design for several local and out of town builders as well as for the general public. Specialising in residential and unit developments, we also cover extensions, renovations, verandahs and decks.
We can turn your ideas and rough sketches into reality. With the drawing programme we use, you can see what your house will look like before you build it in 3D at any angle. Not everyone can visualize what a 2D floor plan and elevations can look like in real life, so this is where we can help you. Every sketch includes a 3D rendered colour image of their house.
All plans are drawn to local town plan requirements, Australian Standards and to the Building Code of Australia.